Words By: Robert Garbett
Drone Major Group unveils world's first sustainable pathway for the deployment of commercial autonomous systems
[London: 24 March 2021] Today, Drone Major Group* has announced the launch of the first ever drone technology 'Test and Development Area' project, to be created in the Liverpool City Region. The project is to be delivered in partnership with Liverpool City Region Combined Authority (LCRCA) and is expected to put the region on the path to become a global leader in the deployment of cutting-edge drone technology.  
This pioneering initiative, entitled Phoenix I, is the first in a series of interconnected projects developed by Drone Major Group, with several regional partners, to deliver, for the first time, commercially viable, scalable and environmentally sustainable drone services across all environments (surface, underwater, air & space), and in all the sectors that are vital for the UK and world economy. The transformational project promises numerous benefits to the City Region, creating new investment and economic growth, employment, skills, education and a cleaner environment.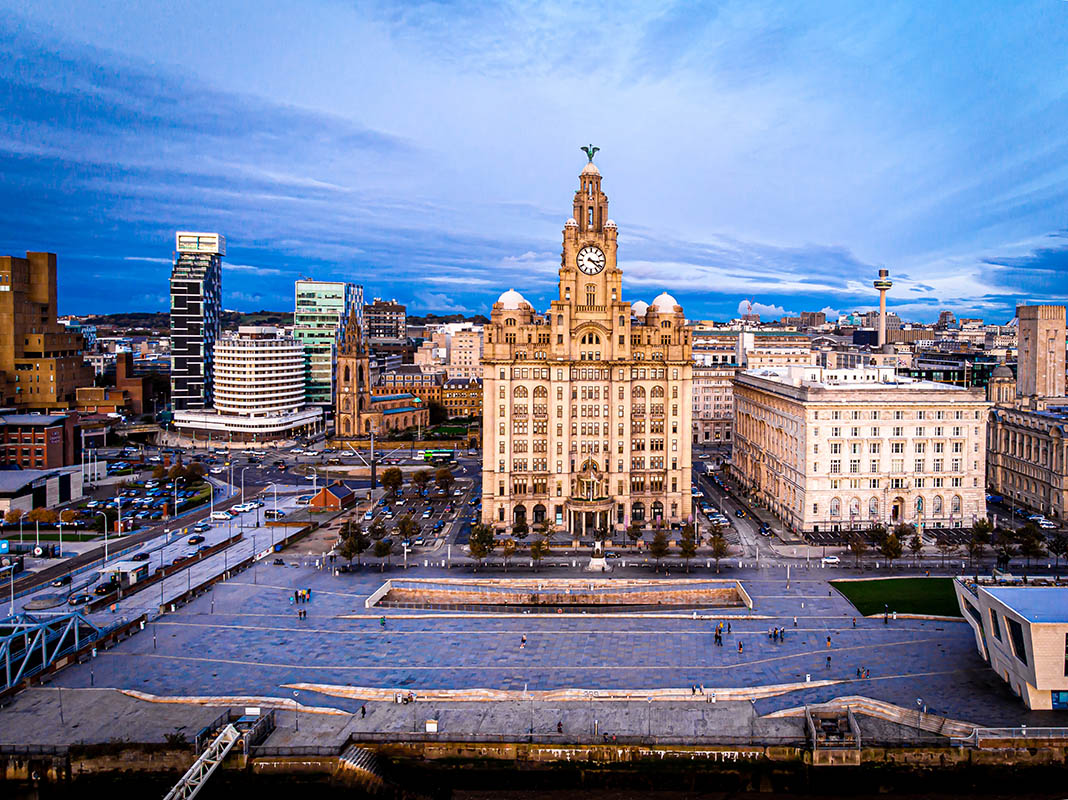 LCRCA has played an instrumental convening role working with Drone Major Group to facilitate the active involvement of many of the region's most vital stakeholders in the delivery of the project, including, Peel Ports Group, LogisticsUK, SP Energy Networks, Manufacturing Technology Centre (MTC) Liverpool John Lennon Airport, the University of Liverpool and Liverpool John Moores University. 
A roadmap has been created for this unique project which identifies key themes, outlining a clear pathway to develop operational drone capabilities to be delivered in the fields of urban logistics, the environment, security, maritime logistics, port & maritime, and the wider community. All projects within the newly established Phoenix programme, which currently comprises 10 new initiatives addressing these sectors across the UK, will share a common operational model and advanced data analysis to ensure that progress accelerates exponentially. 
This commercially accelerating approach is set to stimulate Liverpool City Region's inward investment opportunities, while enhancing the region's global recognition as a hub for cutting-edge technological innovation. This is a particularly pivotal time for the City Region, with the Combined Authority's emerging Climate Action Plan crystallising its decarbonisation agenda, together with the grant of Freeport status for Liverpool City Region announced by the Chancellor in his budget speech on 3 March 2021. 
The Liverpool City Region benefits from some of the country's most outstanding digital infrastructure, academic knowledge and individual experts who will be integral to realising the potential of autonomous drone systems in the UK, such as the University of Liverpool's Centre for Autonomous Systems Technology (CAST), Liverpool Institute for Sustainable Coasts and Oceans (LISCO) and Virtual Engineering Centre (VEC), and the drone research group at Liverpool John Moores University. 
Robert Garbett, Founder of Drone Major Group commented: "Drones represent an unprecedented growth opportunity across a huge number of global industries. Liverpool City Region has clearly demonstrated its commendable intent to adopt a sustainable and commercially viable drone technology system for the City, ahead of the curve, which sets an example to all. 
"The potential for this unique collaborative initiative is vast. It enables cities, regions and industries to achieve their potential and will create an overwhelmingly positive impact on UK, and indeed world economic growth through enhanced commerce, employment, skills, education and decarbonisation."

 Metro Mayor, Steve Rotheram of the Liverpool City Region added: "The Liverpool City Region is a digital powerhouse. We have the world class infrastructure, expertise and ambition to be leaders of the Fourth Industrial Revolution. It's fantastic to see the Drone Major Group recognising that by choosing to open their test and development area here. 
"This project will deliver new jobs and investment and will attract people to our area not just to work but to study too, knowing that we are working on cutting edge and exciting projects such as this, as well as ambitious plans in everything from digital infrastructure and tidal power."